Keep writing every day and your mind will only get clearer.

-@orangebook_
As a personal experiment, I want to write more in 2023.
A good start would be to recap my 2022. Things I did, I didn't, and lessons learned.
Highlights
1. Family
First big highlight this year. We welcomed a new baby boy to our family this year! Life changed in a lot of ways. More change yet to come.
Joy was sparked in ways I never thought possible. More than ever, I realized how limited our time is. And the value of mindfully investing time.
And yes, everyone was right: Sleep as much as possible before the baby arrives.
2.Reading
I wanted to read more in 2022. Picked up a book at down times. At least an hour each day.
Progress was initially slow. Slowly but surely things started to pick up and discovered an eagerness to read more. Ended the year with 61 books read and 19K+ pages (full list).
My primary theme for this year was biographies. Many I'd want to reread. I explored new areas: Classic fiction and books on the human body. One regret: Not taking and tracking enough notes on my reading.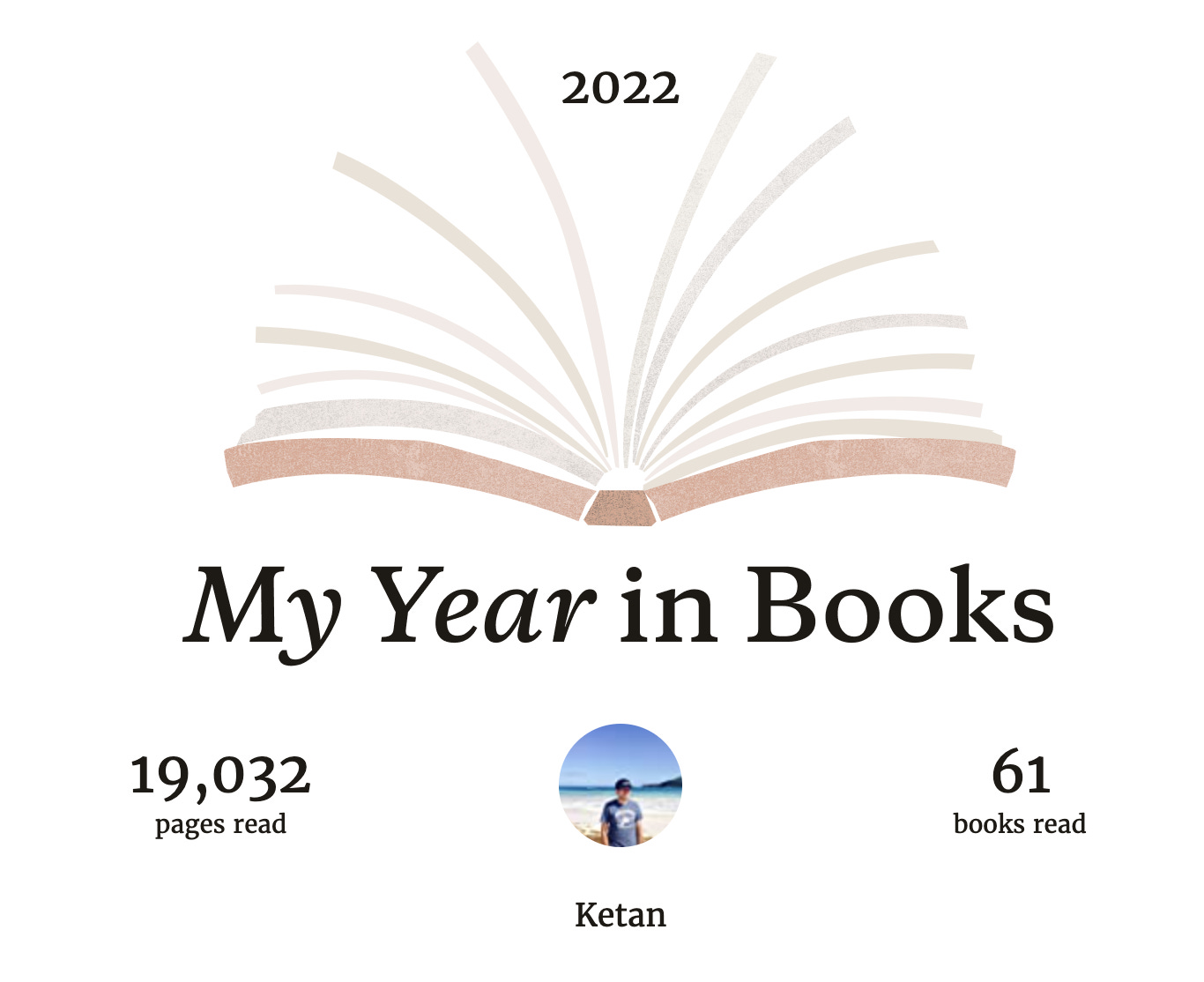 3. Fitness
I stepped on the scaled in July with a realization: I had let myself go.
Started working out 5-6 days a week. First thing in the morning. Over 6 months, lost 11 lbs and 3% in body fat and found my workouts energizing.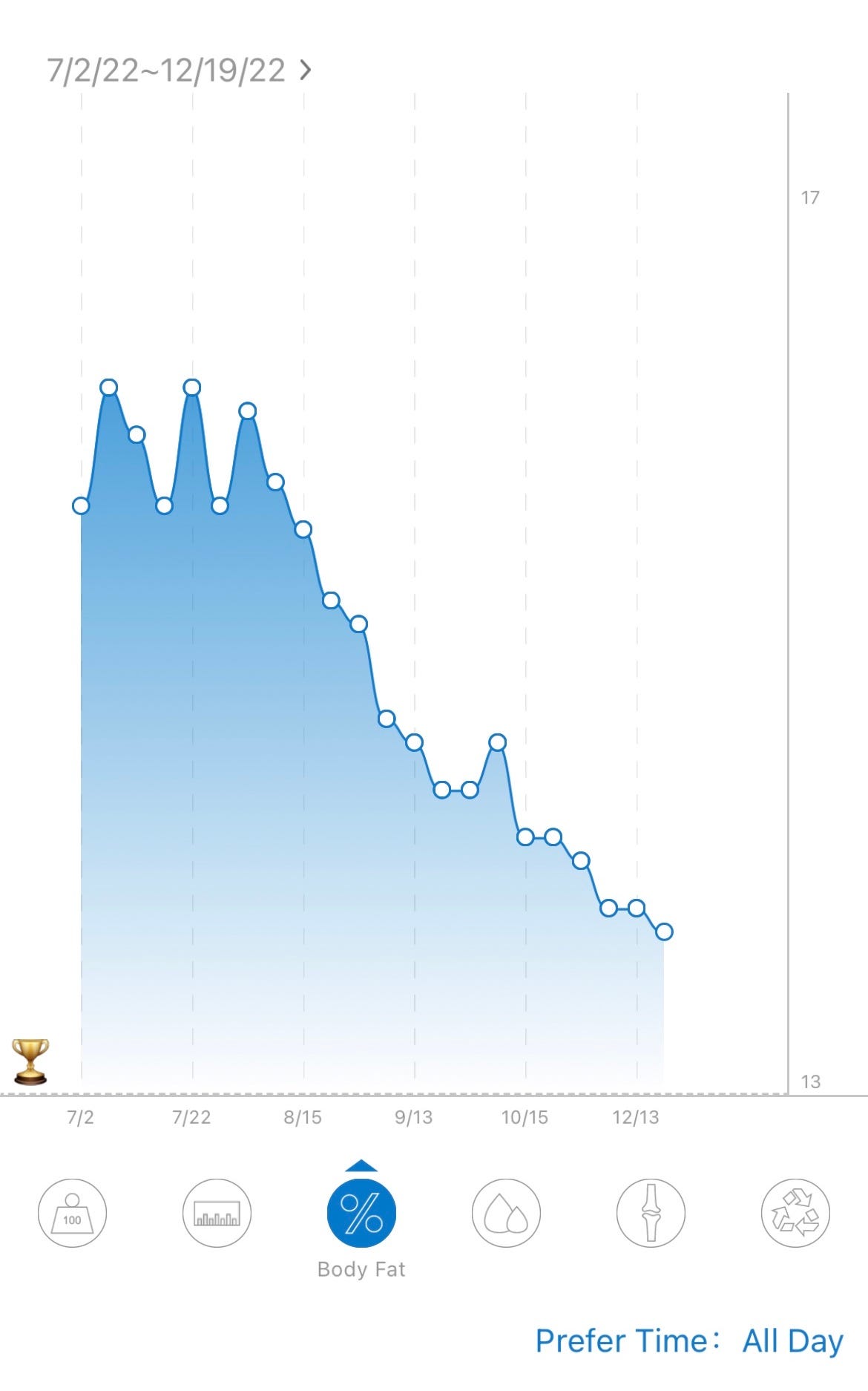 4.Learning and Trying New Things
Tennis: Started learning and playing Tennis this year. Took two sets of classes at the beginner level. Also got a small group of friends to play with over weekends.
Personal OKRs: Experimented on these. OKRs were tedious to track and measure. Found myself inclined to game the metric and dropped them.
Where I fell short
Writing – At the beginning of the year, I told myself that I'd write more as well. However, that didn't pan out. Whether starting trouble or otherwise, I just didn't do much personal writing. This is my attempt to restart for the upcoming year!
Fitness – I wasn't able to get to that elusive 13% body fat goal that I had set for myself. Diet and particularly holiday food was certainly a factor at the close of the year (no regrets there!), though something to continue to work towards.
Piano – I had never seriously taken music lessons ever. Took almost 3 months of Piano classes to see how far I'd progress. I wasn't able to dedicate the time needed. Just shouldn't have taken this on.
Moving Forward
I want to continue to read and work on my fitness this year. Feel that these are closer to a habit now. I'm eager to see where new books lead me. Certainly want to focus more on personal writing this year.
Further, I'm excited to do more traveling. Have an India trip coming up in April with hopefully more to come over the rest of the year!